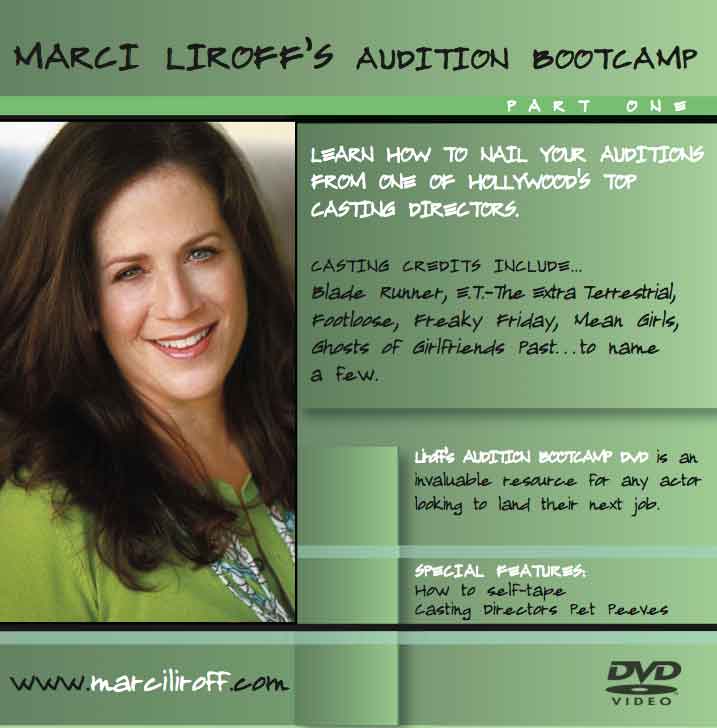 I have a passion for teaching as well as casting.
Are you a really well trained actor, but you seem to stumble when it comes to auditioning?! Or are you just starting out and need a road map to navigate the slippery slopes in Hollywood?
Learn how to nail your auditions from one of Hollywood's top Casting Directors.
I will give you the inside track on what the filmmakers in Hollywood are looking for.
I received my DVD copy yesterday and after watching it I firmly believe that this is a MUST have for all actors. Marci was able to do something that no institution was able to do. She effectively constructed a blue print on how to successfully brand your product, packaged it in an easy to follow format, and made it available for every...one in all demographics. 
Watch Samples from the DVD: