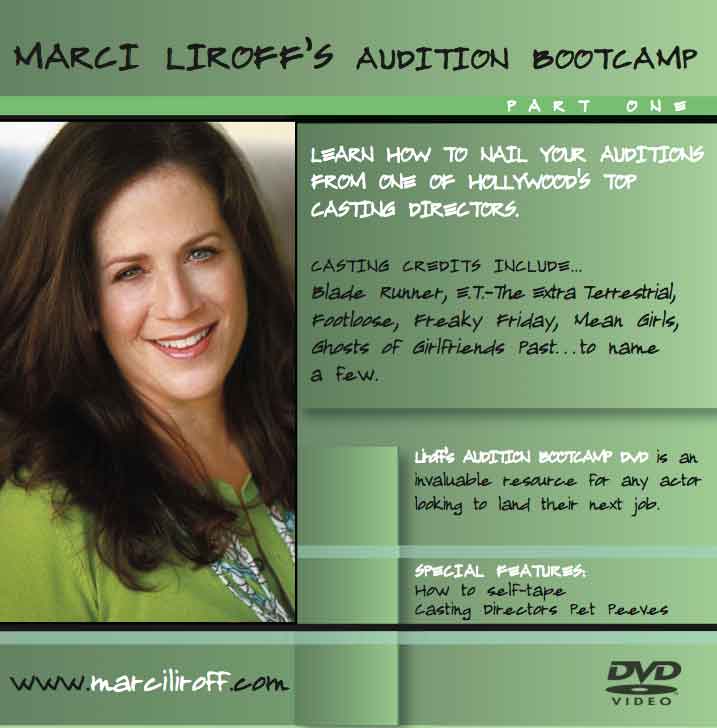 I have a passion for teaching as well as casting.
Are you a really well trained actor, but you seem to stumble when it comes to auditioning?! Or are you just starting out and need a road map to navigate the slippery slopes in Hollywood?
Learn how to nail your auditions from one of Hollywood's top Casting Directors.
I will give you the inside track on what the filmmakers in Hollywood are looking for.
Watching Marci's DVD is like having a friend pull you aside after they've auditioned and fill you in on what the casting director was looking for. She gives you all the information you need to prepare to do your personal best! Although it would be great to take a class with Marci in person, the beauty of the DVD is that you can pause it or go back over something if you missed a point while taking notes, without feeling like an idiot by saying, "I'm sorry, could you repeat that?" (I took twelve pages of notes!) Marci has the experience to back up what she teaches, plus you can tell she truly cares about actors and wants them to do their best. Thanks Marci!"
Watch Samples from the DVD: