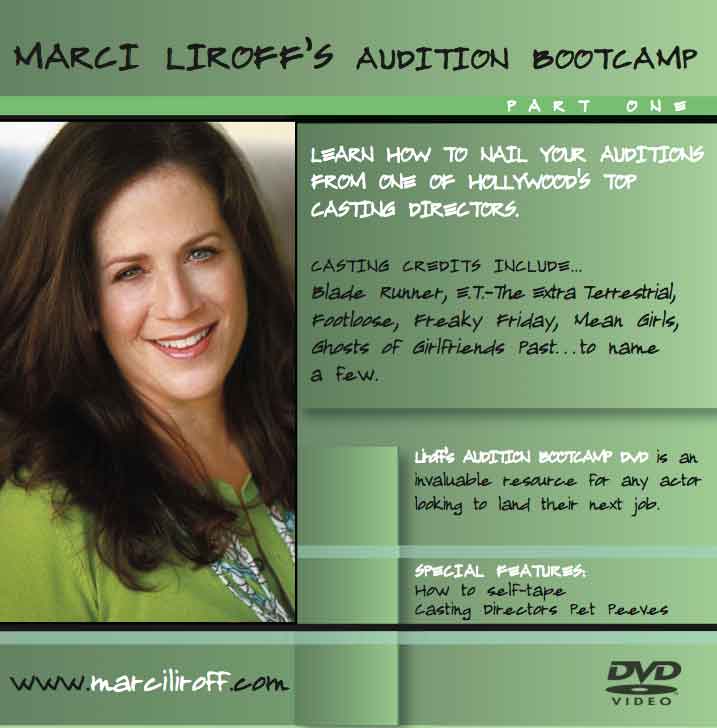 I have a passion for teaching as well as casting.
Are you a really well trained actor, but you seem to stumble when it comes to auditioning?! Or are you just starting out and need a road map to navigate the slippery slopes in Hollywood?
Learn how to nail your auditions from one of Hollywood's top Casting Directors.
I will give you the inside track on what the filmmakers in Hollywood are looking for.
"Marci Liroff's "Audition Bootcamp Part One" DVD is a must for beginning as well as experienced actors. It breaks down not only what you do to sabotage yourself at auditions, but it also shows you what to can do at auditions to make a good impression. I love how the DVD is organized and the bonuses included in the DVD. This is an investment that will pay big dividends!!"
Watch Samples from the DVD: