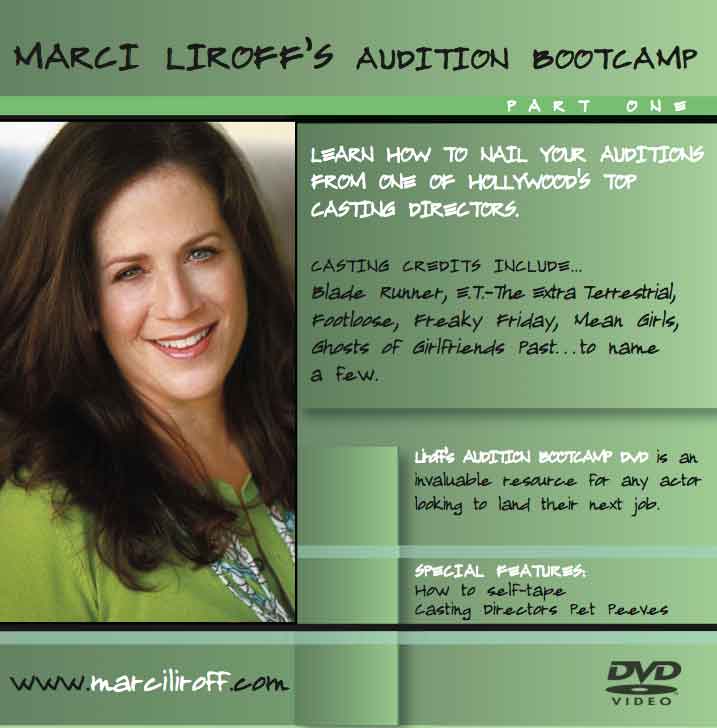 I have a passion for teaching as well as casting.
Are you a really well trained actor, but you seem to stumble when it comes to auditioning?! Or are you just starting out and need a road map to navigate the slippery slopes in Hollywood?
Learn how to nail your auditions from one of Hollywood's top Casting Directors.
I will give you the inside track on what the filmmakers in Hollywood are looking for.
I always wanted to know what casting directors look for, and now I know. The DVD is the ultimate audition guide. There's an abundance of valuable advice and tips for anyone serious about acting. I think those who have this DVD will definitely have an advantage by knowing what to do to prepare and knowing all the dos and don'ts. It has helped demystify the audition process for me.
The information presented in the DVD is very straight forward and easy to understand. I know I will definitely watch this again and put into practice all that I learn from it. Thank you Marci for putting together such a valuable resource!
Watch Samples from the DVD: