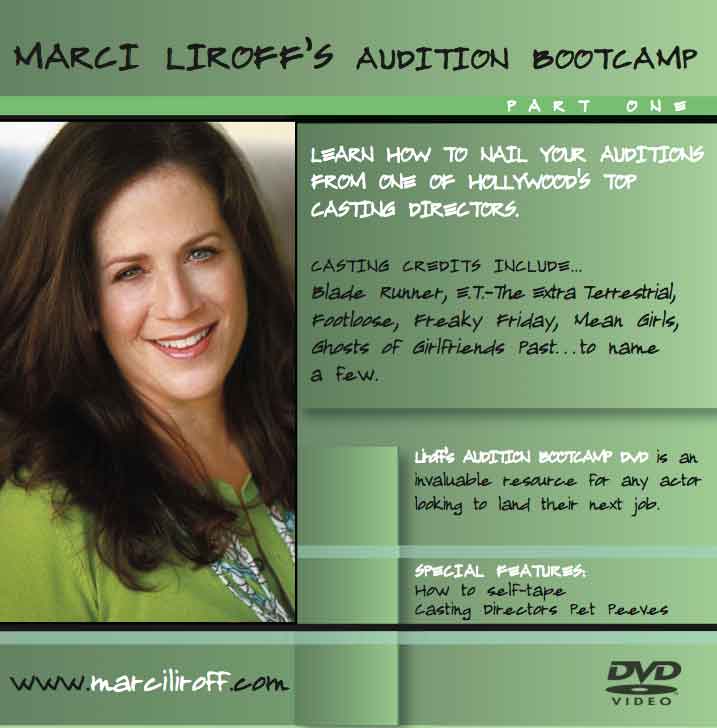 I have a passion for teaching as well as casting.
Are you a really well trained actor, but you seem to stumble when it comes to auditioning?! Or are you just starting out and need a road map to navigate the slippery slopes in Hollywood?
Learn how to nail your auditions from one of Hollywood's top Casting Directors.
I will give you the inside track on what the filmmakers in Hollywood are looking for.
In her Audition Bootcamp DVD, Marci Liroff shares meaningful advice and insight from her heart for the sole purpose of helping us actors grow, gain a broader understanding of the audition and casting process, and improving our chances of building lasting relationships with Casting Directors. It's not about booking this one job. It's about building relationships for your career. This was the most meaningful and valuable training I have received in many years. The tools gained from watching this DVD, will make a significant impact on my acting career and in my life.
Watch Samples from the DVD: