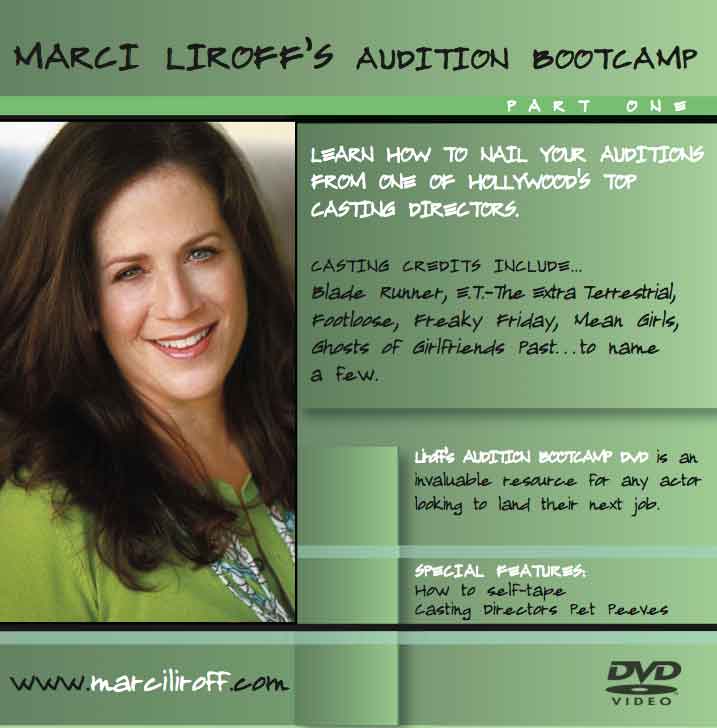 I have a passion for teaching as well as casting.
Are you a really well trained actor, but you seem to stumble when it comes to auditioning?! Or are you just starting out and need a road map to navigate the slippery slopes in Hollywood?
Learn how to nail your auditions from one of Hollywood's top Casting Directors.
I will give you the inside track on what the filmmakers in Hollywood are looking for.
"If you've ever stood in an audition room and wondered, "What are the casting people thinking?"... Guess no more.  Marci's DVD not only tells you how casting directors think, but tells you exactly what to do to make them think of you as a true professional. No more hoping you're doing the right thing.  Here are step by step instructions on how to handle most any audition situation.  Marci tells you how to take care of all the "business" stuff and leaves you free to hone your skill and talent. This DVD will save you years of trial and error. I wish I had this when I first started out."
Watch Samples from the DVD: