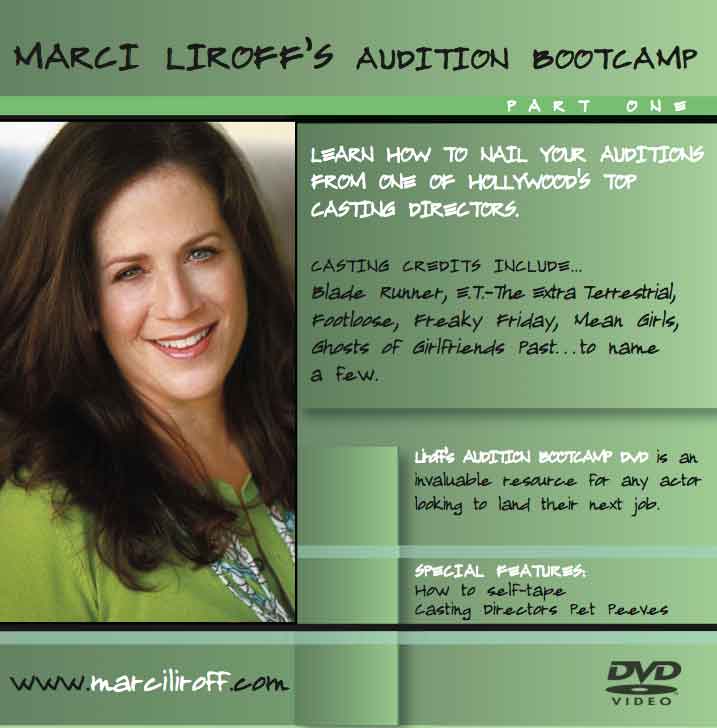 I have a passion for teaching as well as casting.
Are you a really well trained actor, but you seem to stumble when it comes to auditioning?! Or are you just starting out and need a road map to navigate the slippery slopes in Hollywood?
Learn how to nail your auditions from one of Hollywood's top Casting Directors.
I will give you the inside track on what the filmmakers in Hollywood are looking for.
"Just buy it. Go to the page and buy it. NOW. What a great DVD for everyone, from beginner to experienced. I hate the waiting room, I've always said it was the worst part about auditioning. Fear the wait no more! Great tips for what you can expect and what is expected of you. Here in Detroit, we have found ourselves suddenly meeting and being seen by people that many elsewhere would kill to audition for. She answers questions that we aren't allowed to ask because "we should know that already!"
Watch Samples from the DVD: