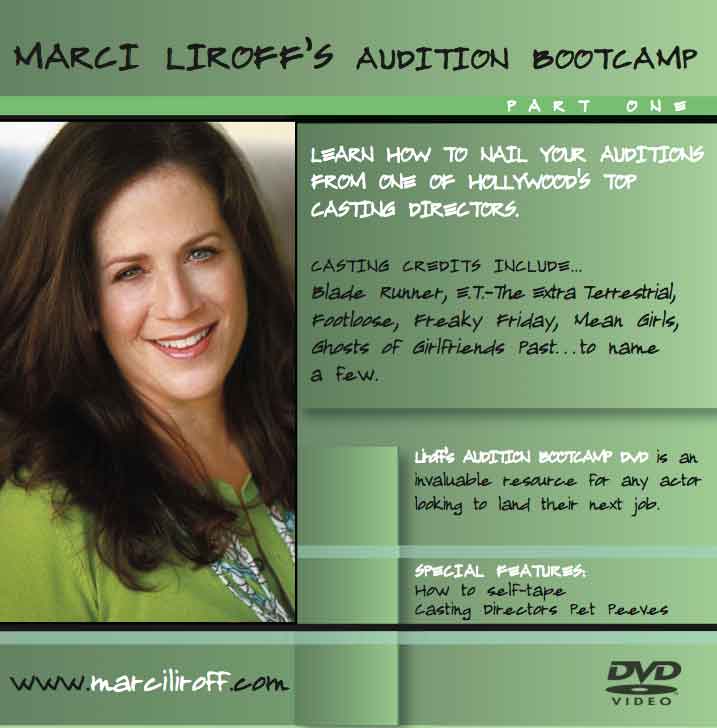 I have a passion for teaching as well as casting.
Are you a really well trained actor, but you seem to stumble when it comes to auditioning?! Or are you just starting out and need a road map to navigate the slippery slopes in Hollywood?
Learn how to nail your auditions from one of Hollywood's top Casting Directors.
I will give you the inside track on what the filmmakers in Hollywood are looking for.
 Marci, I love your DVD! This is like an entire season of crucial info packed into one package. You have a comfortable presentation style (give me a moment) OK, your style is a pleasure to listen to and you often present a fresh perspective on the solid basics as well as bringing fresh insights to the actor. I highly recommend that actors add this to their arsenal of study materials! I will watch this again and again. Thank you!
Watch Samples from the DVD: