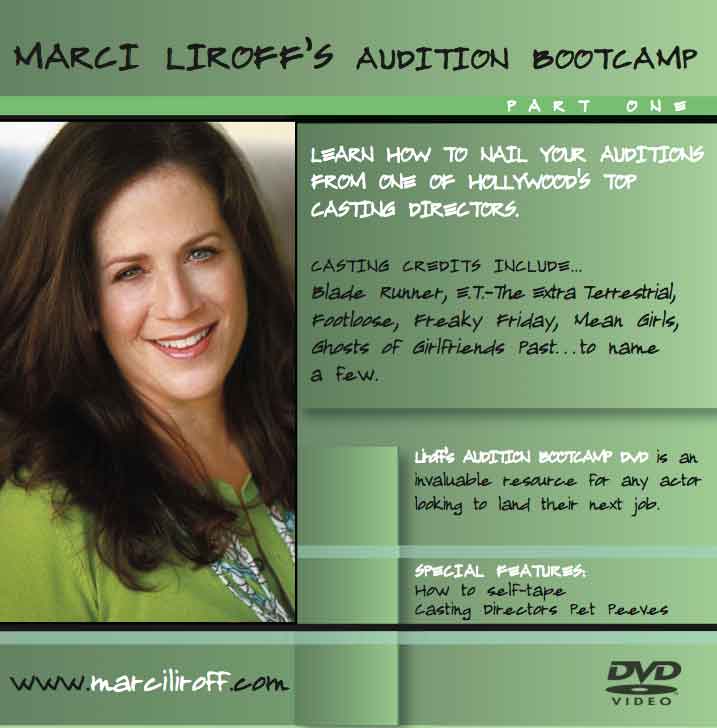 I have a passion for teaching as well as casting.
Are you a really well trained actor, but you seem to stumble when it comes to auditioning?! Or are you just starting out and need a road map to navigate the slippery slopes in Hollywood?
Learn how to nail your auditions from one of Hollywood's top Casting Directors.
I will give you the inside track on what the filmmakers in Hollywood are looking for.
"Initially, I purchased Marci's AUDITION BOOTCAMP DVD (Part One) out of love for the movies she cast, really. I was curious to hear her input about the casting process. But I'm glad I did, because there is so much helpful information in it! Other than the Audition Bootcamp Part, the DVD includes a part with helpful Tips to apply in the casting room, and a third part about How To Tape Yourself step by step instructions. Highly recommended!!"
Watch Samples from the DVD: