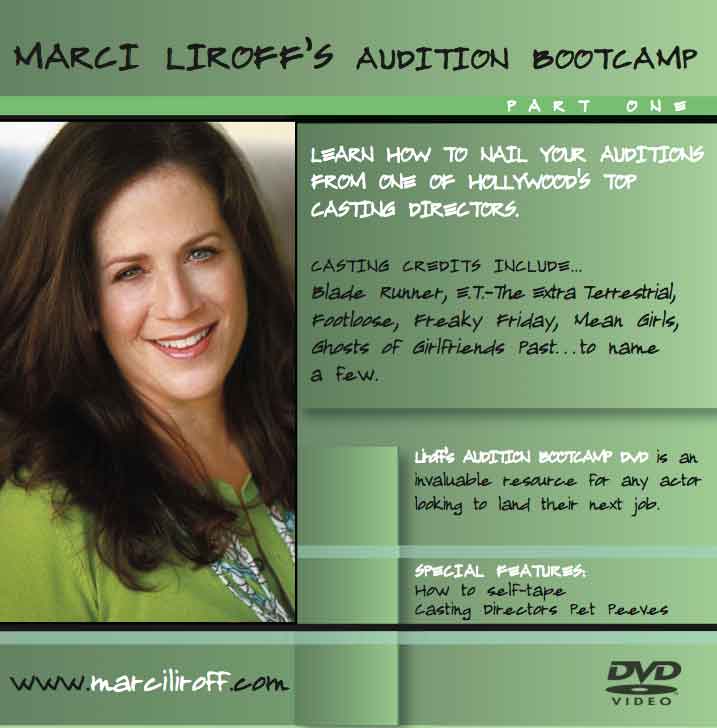 I have a passion for teaching as well as casting.
Are you a really well trained actor, but you seem to stumble when it comes to auditioning?! Or are you just starting out and need a road map to navigate the slippery slopes in Hollywood?
Learn how to nail your auditions from one of Hollywood's top Casting Directors.
I will give you the inside track on what the filmmakers in Hollywood are looking for.
"Marci Liroff's Audition Bootcamp is a must-have dvd in your acting bag of tricks! All of the information is presented in a clear and concise way that provides an actor/actress with just about all of the rules needed to ensure success during an audition. Of course there will be the occasional exception to the rule, but, Marci Liroff provides you with the strongest foundation possible to begin your auditions from."
Watch Samples from the DVD: