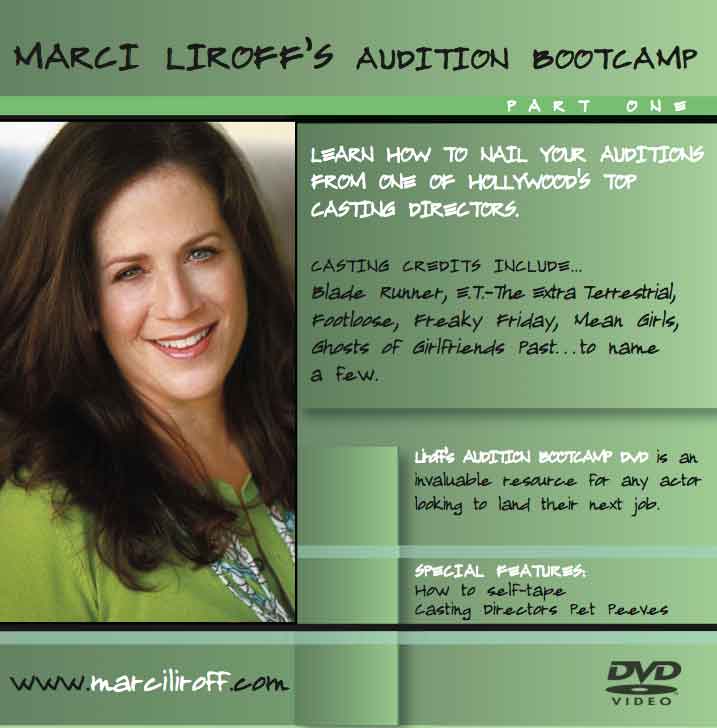 Take Charge of Your Career!
Don't miss these tips! Receive all of my updates, blogs and class info instantly.
We hate spam just as much as you
I have a passion for teaching as well as casting.
Are you a really well trained actor, but you seem to stumble when it comes to auditioning?! Or are you just starting out and need a road map to navigate the slippery slopes in Hollywood?
Learn how to nail your auditions from one of Hollywood's top Casting Directors.
I will give you the inside track on what the filmmakers in Hollywood are looking for.
"Marci Liroff's Audition Bootcamp DVD - Imagine sitting down with a major casting director and having the opportunity to ask every question that comes to mind. That is how I felt when I watched Marci Liroff's Audition Bootcamp DVD. Marci gives actors the tools to do their best in auditions. There is so much I didn't know that I learned from this DVD, and I've been acting since I was little! If you want to take charge of your career, you NEED to get Marci Liroff's Audition Bootcamp DVD!!"
Watch Samples from the DVD: