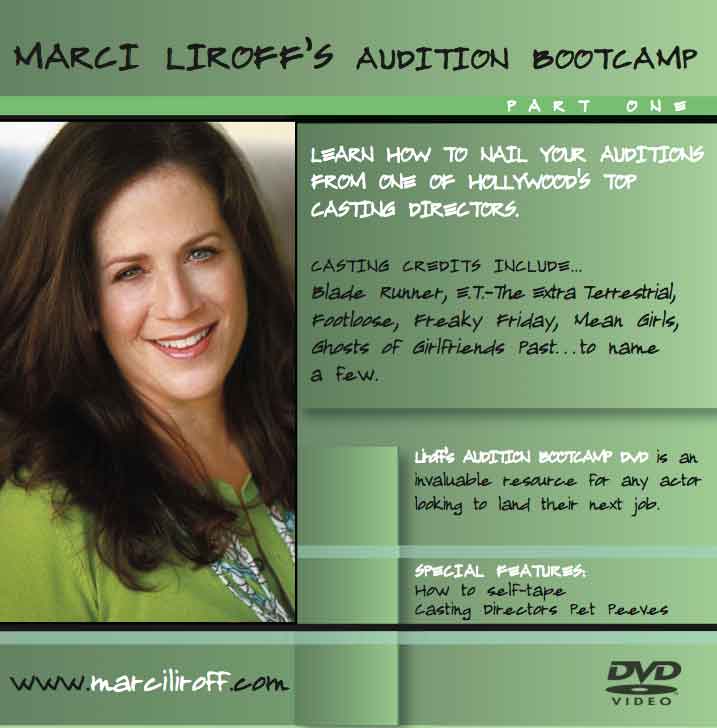 I have a passion for teaching as well as casting.
Are you a really well trained actor, but you seem to stumble when it comes to auditioning?! Or are you just starting out and need a road map to navigate the slippery slopes in Hollywood?
Learn how to nail your auditions from one of Hollywood's top Casting Directors.
I will give you the inside track on what the filmmakers in Hollywood are looking for.
Marci's DVD was not only incredibly informative, but she presents very complicated information in an organized, very well designed, and easy to follow format. It is a must for everyone already involved with, or wanting to begin their venture into, the entertainment industry. This is the best investment anyone can make--it certainly was for me.
Watch Samples from the DVD: