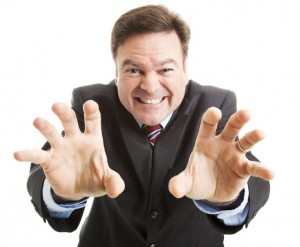 By Marci Liroff
In my May 29 and June 12 columns, I spoke to some acting teachers and coaches about some of the horror stories I've been hearing from actors about their classes. But what happens to these actors when they finally come to the realization that those classes are hurting them? How would other teachers describe these walking wounded?
Acting coach Jeffrey Marcus responded, "For me, the walking wounded are the people who come to me depleted of all their self-esteem and confidence from, sometimes, a word said or a hope or dream dashed by their last teacher. Actors are sensitive. When they put their trust in a teacher, pay them their hard-earned dollars, pour their heart and soul into the work, and then get trashed because the teacher taught a famous actor who became a star…they must know."
"There is a teacher in town…and I can always tell from the dead look in their ex-students' eyes where they just studied when they come to me."
Jeffrey Marcus
With so much bad behavior running rampant among teachers, what kinds of relationships are healthy? Marcus gave a thoughtful reply, saying, "It is my job to be of service. I am there to challenge, support, encourage, enlighten, and expand limitations. I am there to send them out with more joy and confidence with which to face the travails of the industry. Hollywood is tough. Class should be a safe haven from which to drink from the well and get replenished for the week ahead."
"Acting can be a brutally difficult craft," actor and licensed marriage and family therapist Julie Carmen told me. "Coddling students can set them up for a crash when the business rejects them, but abusing, humiliating, ridiculing, and insulting an acting student is totally unethical, dangerous, and counterproductive. Ideally, actors grow when they join companies, attend class daily, and do their inner work to discover the range of their personal palette. The most valuable trait is courage. Nurturing, attunement, and secure relationships breed courage."
As for his part, actor and teacher Jack Plotnick thinks teachers and therapists aren't that different. "I believe that an acting teacher should have the same relationship that therapists have with their clients," he says. "I try to create a safe space where they never feel judged. I make sure that no one but me comments on their performance. I am always sharing with them that it doesn't matter what I think about their performance. What matters is what they think. Acting runs on 'empathy,' which means that an audience can only experience what you experience. That's why I tell actors they must be selfish and only interested in their own experience in the scene. Because any part of them that is trying to impress the teacher or deliver a good product is a part of them that is not having a rich emotional experience, thereby giving the audience a rich emotional experience."
What about you? Have you ever experienced what you'd call inappropriate or cult leader behavior from your acting teacher? Why did you stay in the class?
Make sure to check out my new online course "How To Audition For Film and Television: Audition Bootcamp". You can view it on your laptop or your mobile device and your subscription gives you lifetime viewing privileges for this course. I'll be adding lectures throughout the year.
Want to share this post? Here are ready made tweets!
Click to Tweet: Is Your Acting Teacher Making You Sick? Part 3 from @marciliroff

bit.ly/1uKsrOX
Click to Tweet: Why do #actors stay in classes that are abusive from CD @marciliroff

bit.ly/1uKsrOX Is Your Acting Teacher Making You Sick? Part 3