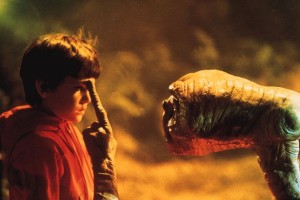 By Marci Liroff
Child actors should study these truly astonishing performances from these actors when they were very young.
There's so much to learn from these inspiring performances.
I guarantee a good time for you and your entire family!
***********************************************
A Little Romance– Diane Lane
A Perfect World – T.J. Lowther
A Tree Grows In Brooklyn – Peggy Ann Garner, Ted Donaldson
Annie – all the kids
Beasts of the Southern Wild – Quvenzhané Wallis
Billy Elliot – Jamie Bell
Boys Town – Mickey Rooney
E.T. The Extra Terrestrial – Henry Thomas, Drew Barrymore
Empire of the Sun – Christian Bale
Finding Neverland – Freddie Highmore
Forrest Gump– Michael Connor Jeffries
Harry Potter Series – all the kids!
Home Alone – Macaulay Culkin
I am Sam – Dakota Fanning
Kramer vs. Kramer – Justin Henry
Lord of the Flies (original) – all the kids
Miracle on 34th St. – Natalie Wood
Oliver – Mark Lester, Jack Wild
Paper Moon – Tatum O'Neal
Rabbit Proof Fence – Everlyn Sampi, Tiana Sansbury
Searching For Bobby Fisher – Max Pomeranc
Shane – Alan Ladd
Stand By Me – all the kids
The Black Stallion – Kelly Reno
The Champ – Rick Schroder
The Little Princess – Shirley Temple
The Miracle Worker – Patty Duke
The Piano – Anna Friel
The Red Balloon –Pascal Lamorisse
The River Wild – Joseph Mazzello
The Sixth Sense – Haley Joel Osment
The Sound of Music
To Kill A Mocking Bird – Mary Badham
Whale Rider – Keisha Castle-Hughes
What Maisie Knew – Onata Aprile
What's Eating Gilbert Grape – Leonardo DiCaprio
Where the Wild Things Are – Max Records
Witness – Lukas Haas
Mature Audiences (teens)
Kick Ass  – Chloe Moretz
Little Miss Sunshine – Abigail Breslin,
Taxi Driver – Jodie Foster
The Professional – Natalie Portman
Make sure to check out my new online course "How To Audition For Film and Television: Audition Bootcamp". You can view it on your laptop or your mobile device and your subscription gives you lifetime viewing privileges for this course. I'll be adding lectures throughout the year.
Like this article?
Help spread the word! Click to Tweet!
(Warning: I grant permission to share my blog as written with no additions or deletions.  Posting my blog is in no way an endorsement of another site unless you obtain my written consent.)