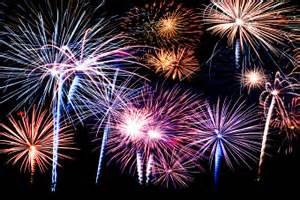 By Marci Liroff
Here comes that time of year again. New Year's Day brings with it a time of reflection on the past year. For many, it's a time to restart programs, habits, exercise, and things we let slide during the last several months. It's time to take stock of our lives and plan anew.
For an actor it's a great time to reassess what's working for you and what's not. If you've been keeping a daily diary or spreadsheet of your auditions and meetings this year (as I suggested in my article "How Keeping a Diary Can Help You Book the Job") you'll be able to see your progress in black and white. This little trick will show you that this year you had 25–30 auditions and last year you had only 15. You'll be able to track your callbacks and feedback.
Perhaps it's time to let go of old precepts and thoughts and shift your mindset. I always come back to this. Your perception is the one thing you have control of in this business.
So much is out of your control (how you look, you're too old or young, you remind the director of his ex-wife), but after you've sufficiently trained and prepped for the role you are the only one who can control how you're going to let it affect you. You have the choice of how you're going to view your audition and how you view it thereafter. Are you going to kick yourself time and time again after each audition when you didn't do what you wanted to do? Or are you going to learn from it — specifically what went wrong or what sent you off the rails? Are you going to continue to let that voice inside your head say, "I'm not right for this. I always screw up in comedy — I'm no good," or are you going to master that voice and banish it not only from the room, but your head forever? You have this choice.
You also learn from what you did right — those times when you feel comfortable in your own skin and you come ready to play. You're prepared, you're flexible in those moments when you get a director who wants to work with you in the room. You're there to have fun and get the job done. You come in as a collaborator rather than someone who just needs to book a job. Once again, it's your mindset. We pick up on the energy you bring into the room.
Reflection can also take another path. In my article "Why Do You Act?," I talked about Will Smith being asked by Jimmy Fallon if fame can ever be scary. His reply was right on the money. Smith replied that it could be, especially now that his kids are coming into the business. "But I tell them…keep loving people. The thing is to make sure with your art that it is a gift to people to help their lives be better and brighter. What happens a lot of times when you see people fail in this business is that they're in it for their ego, and they start doing it for them. It's like, no, you're trying to help people get through a day."
As this new year begins, I urge you to keep loving, be mindful, be good to yourselves, and be of service to those around you. You are artists and you have a story to tell.
Make sure to check out my new online course "How To Audition For Film and Television: Audition Bootcamp". You can view it on your laptop or your mobile device and your subscription gives you lifetime viewing privileges for this course. I'll be adding lectures throughout the year.
Like this article? Help spread the word!
Click below to tweet!