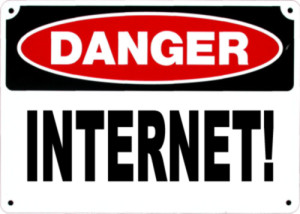 By Marci Liroff
Lately, I'm seeing a lot of your self-taped auditions, monologues, and self-produced content on public sites on the Internet. I'm all for empowering yourselves as artists by generating content, but please make sure it's professionally made. We're living in a time where you can easily create content and clips for your reel, but I'd truly rather see nothing than see badly crafted films and scenes. Just because you have a camera doesn't mean you should use it. Your projects have to look just as good as the footage I'm seeing on network and film projects. Think about it for a moment. If you're sending me clips of your homemade short film and it looks like your uncle shot it, the sound and lighting is bad and the writing is horrible— how do you think that makes you look?
In my Audition Bootcamp class the other night one of my students told a story of how she had pitched a short film to the site Funny Or Die and they were very interested. She and her crew shot the short film and when all was said and done, she pulled the plug. It wasn't funny enough. It didn't meet her expectations. This is a young actor and writer who is just starting out and had the wherewithal to not post her film because she didn't think it was good enough. How brave. How smart.
When I'm casting a project I get a lot of self-taped auditions sent to me in many different forms. They come to me through Cast It Talent, YouTube, Vimeo, HighTail (formerly YouSendIt), Actor's Access, and links to the actor's personal website. The Internet has made it very easy to self-tape your audition from a distant location, upload it to one of the many sites available and send it to me quickly. I love that I can view so many auditions from all over the world with ease.
But, please take heed. Your auditions for my project should not be available for public consumption. They should only be viewed by me and my filmmaking team, the network, and the studio. The material (the script and audition scenes) is not meant to be viewed by the public at this pre-production stage, or frankly, ever – UNLESS approved by everyone involved on the project. You've heard of spoilers right? If I'm casting a project that has a top-secret script it would be extremely detrimental to the project if there were auditions popping up all over the internet which would reveal the storyline. On my last project, the producer found 3 actors who had posted their auditions for our film on YouTube and berated me because I didn't control this better.
If you're going to post your auditions online at these various sites that aren't secure (such as YouTube and Vimeo) please make sure they're password protected. It's a very simple and easy process and only the person who's intended to see it will be able to access it.
I always say, "You can't put the toothpaste back in the tube".  Make sure you're putting content out there that represents you in the best light. (literally and figuratively)!
I'd love to hear your thoughts and comments on this situation. Has this ever happened to you? It's always good to share with the community. Leave a comment, share this blog with a friend!
Glad you're here!
Marci