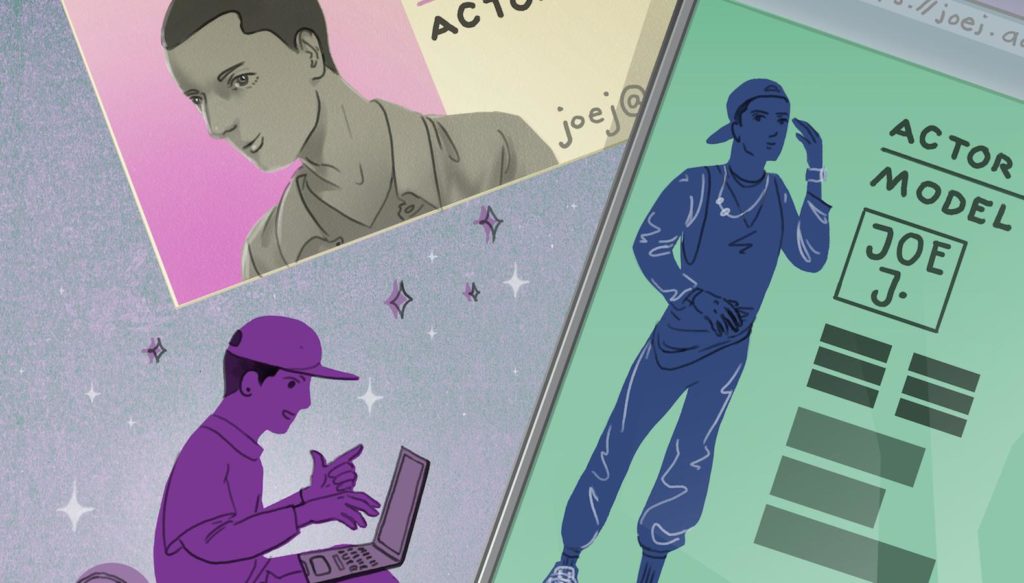 By Marci Liroff
We're living in a wonderful time for actors. Back in the day when I started out, they'd anxiously call their answering service (this was a live person btw!) to see if they had any messages from their agent for auditions. Essentially, you would have to wait to be asked to the party.
Now, you have the opportunity to market yourself without hiring a publicist. There are so many free and/or inexpensive ways to get your name, and more importantly – your work – in front of casting directors and filmmakers. Here are some essential marketing tools.
Website
Having a website is like owning your own storefront. The basics are: your headshots, resume, and demo reel (you can also use clips). If you don't have a proper demo reel with professional produced footage, you can use a self-tape but make sure to label it self-tape so as not to be seen as your demo reel, which is isn't!.
If you don't have a website yet, make sure to get your domain name as a placeholder to secure it so that no one else gets it. Personally, I stay away from GoDaddy (bad service, expensive, and the former CEO was game hunter). Other domain name sites are Google Domains, Square Space, and Name Cheap.
There are many social media platforms to use to promote yourself, but you have to remember the proper social media etiquette. My article from Backstage was written a while ago, but my advice still stands.
Instagram – social media platforms come into fashion and others slide down the popularity list. As of publication of this article, I'd have to say that Instagram and TikTok are the clear leaders in this pack. That said, make sure you're using these platforms to your advantage and not your detriment.
Twitter – Twitter has many uses. Here again, there's a right way and a wrong way which will cause people to block you. Do a little research like I did when I started out to find out how to be a superstar on this platform.
Facebook– you can have your own person profile page for friends and family, and also create an acting page so as to provide some privacy along with
LinkedIn – a great way to connect with executives.
YouTube – get your own channel and post your own content. Do not post auditions here unless you've gotten clearance from the producers. Remember that their scripts are not ready for publication until after the project has been released. No spoilers please!
Be consistent and use your name for all your social accounts. You want filmmakers and casting directors to remember your name. Once again, if you don't have accounts yet using your name, secure them now as a placeholder for when you're ready to make the leap into social media.
Post cards and email campaigns
Many actors are still using postcards to send to casting directors to alert them to upcoming projects that they've been in. My unofficial poll concluded that most CDs throw them in the trash. Postcards have morphed into email campaigns.
Sending an email blast newsletter to CDs and filmmakers is a good idea but keep them to a minimum.
You don't want to be clogging your potential employers' inboxes with emails every week. If you haven't used it before, check out Mailchimp for future campaigns.
Business cards
Business cards are still a good way to make a lasting connection once you've met someone. Remember that it's not just you giving them your card, you are receiving their card as well. Make sure to follow up on that connection. You can print your headshot on the card along with a QR code to lead them to your website.
Email signature
Your email address should have your name in it – not a silly random name. Be professional – remember this is a business after all. You can get a free email signature account at WiseStamp.
Picture and resume
These are the most basic tools that you must have. Remember that your photo will most likely be viewed online on someone's device or a small screen. Your thumbnail has to really pop so make sure it's cropped correctly and features just your face. Your headshot should show us your essence – it's you on your best day. Pick the right photographer for you through word of mouth, seeing their portfolio, and chatting with them ahead of time. Your resume must be accurate, formatted correctly, and updated regularly.
Subscribe to the various audition platforms:
These are but a few of the "must do's" to subscribe to:
Actors Access, Breakdown, Casting Networks, IMDbPro
Work begets work
At the end of the day, the old adage that "work begets work" is true. When you're starting out this is never truer. When I see a great performance I want to hire that actor, or at least bring them in for a chance to get a job.
One of the most important elements in all of this is to always remember that you will find greater success by giving than receiving. When approaching a filmmaker you should have the attitude of "how can I make your life easier and richer", rather than, "What can you do for me?"
Make sure to check out my online course "How To Audition For Film and Television: Audition Bootcamp". You can view it on your laptop or your mobile device and your subscription gives you lifetime viewing privileges for this course. I'll be adding lectures throughout the year.
Warning: I grant permission to share my blog as written with no additions or deletions. Posting my blog is in no way an endorsement of another site unless you obtain my written consent.