By Marci Liroff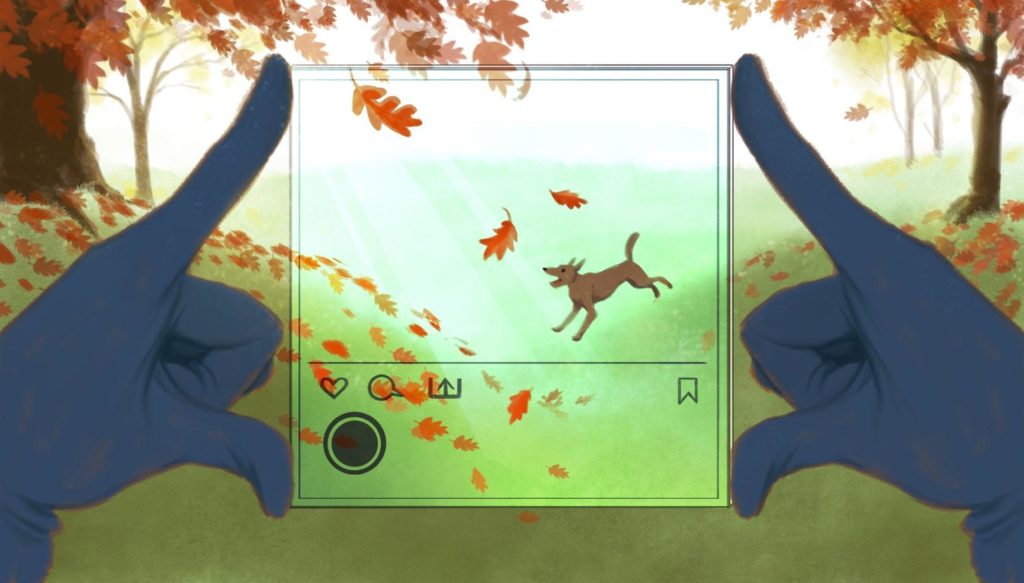 In light of the pandemic, I am offering special pricing for my private coaching (remotely of course!) You can buy a steeply reduced package now and use it later (must be used before the end of 2020) Check out the info here.
With Instagram running lead on social media these days, let's take a deep dive into how an actor can best use the platform.
There is much discussion and debate over whether to have just one account or to have a personal account (otherwise known as a "Finstagram," or "Fake Instagram") and a separate account for professional actor business. Whether you have one or multiple accounts all depends on what you want to share with the public. Some choose to keep their personal account private, for friends and family and not for public viewing, and have a second, public account for career- and industry-related posts. Or you can just do it all from one public account (like Reese Witherspoon and Demi Moore appear to do, for example).
First and foremost, social media is all about great content. So, what makes great content? That's subjective, of course. I like to see a nice mix of work photos along with life photos. Not "lifestyle" photos like those sponsored posts you'd see on an influencer account; I mean real-life photos of friends, family, colleagues, and the kids (once they're old enough and the family has agreed their image can be shared), behind-the-scenes photos (#BTS), images and perhaps quotes that move and inspire you, and things that are generally cool and uplifting to share with the public.
A good example of an actor who nails this balance is Lacey Chabert (@thereallacey) of "Mean Girls" and "Lost in Space" fame. Chabert consistently has an interesting IG feed filled with photos of herself on set, clips of projects she's starring in, her baby girl, and her friends and family. It doesn't feel like she's trying to sell something to her followers—she's just sharing a small peek into her life.
When it comes to engaging others on Instagram, I don't like when someone tags me to get me to look at their feed.
Unless we have a relationship, don't tag me; to be honest, I'll just block you.
I also think it's very strange (and stalkerish!) when someone likes about 100 of my photos all at once. Again, this is a lame attempt to get me to look at their feed, and there's usually nothing worthwhile to see on the other end. Don't do it.
To gauge other casting pros' opinions on Instagram etiquette for actors, I spoke with a few of my casting colleagues. Here's what they had to say:
Rachel Imbriglio ("9-1-1," "Light as a Feather"): "What they should not do is make an off-topic comment about themselves on a casting person's IG posts. If they want to follow, great."
Joy Dewing ("Rent" and "Kinky Boots" national tours): "Put your goddamn contact info on there! I'm not gonna slide into your DMs with an appointment!"
Cara Chute Rosenbaum ("American Crime Story," "The Mindy Project"): "Be specific and purposeful about tagging. If you're going to tag a CD in something, it should be content they can watch or a picture with info about the shows you're in, how to reach you, etc.—not just photos of you hanging out looking cute. And make sure that the CD you are tagging is someone who engages with or allows themselves to be contacted or tagged on social media. If it's a CD with a private account, respect that boundary!"
Tineka Becker ("X-Men: Apocalypse"): "Keep in mind that we often don't have time to catch IG stories or live feeds before they disappear, so make sure you're posting to your feed as well. I much prefer posts where I can see your personality (i.e., videos or candid photos of you experiencing life) as opposed to selfie after selfie after modeling shot after selfie."
Make sure to check out my online course "How To Audition For Film and Television: Audition Bootcamp". You can view it on your laptop or your mobile device and your subscription gives you lifetime viewing privileges for this course. I'll be adding lectures throughout the year.
Warning: I grant permission to share my blog as written with no additions or deletions. Posting my blog is in no way an endorsement of another site unless you obtain my written consent.