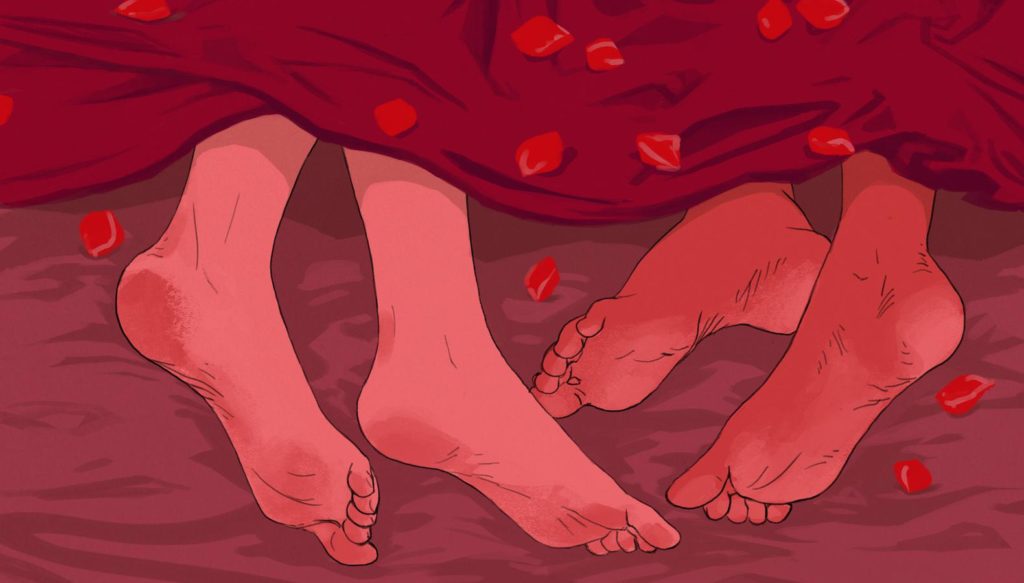 By Marci Liroff
I've always reveled in being a multihyphenate. In addition to casting, producing, coaching actors, and designing jewelry, I recently added another feather to my cap: I'm now a certified Intimacy Coordinator for film and television.
I started working in this field at the end of 2018, and (miraculously) got a job during the pandemic working on a television series called "Hightown" for Starz. When a scene calls for nudity or simulated sex, it's my job to make sure that the actors are safe in all scenes and have clearly given enthusiastic consent. Collaborating with the actors and filmmakers to help bring their vision to the screen is truly gratifying.
Without an intimacy coordinator, actors are often left to their own devices to map out how an intimate scene should go.
There is a high risk of blurred lines and abuse in a workplace where workers are required to kiss and simulate sex.
To combat this, it's becoming best practice to have a coordinator on set. In fact, HBO has made it mandatory that one is hired for all of its shows that include this content.
Think about it: When a production executes a stunt, it hires a stunt coordinator who makes sure that every member of the crew remains safe, is educated, and has given consent to perform the task at hand. This requires interviews with the production team to determine exactly what is called for in the scene down to the smallest detail. It also requires extensive choreography, planning, and safety meetings. Now, with intimate scenes, the same thoughtful attention to detail can be given to create a safe environment for the actors involved, as well to ensure that the vision of the director and producers is met, thereby saving the production time and money.
In a nutshell, here's what I do: During pre-production, I meet with the production team to determine what is called for in the scene. I then meet with the actors one-on-one to discuss ideas for the scene. During this time, we confirm what areas of their body, in line with their nudity rider, they are comfortable revealing. In addition, we discuss consent for potential choreography for intimate scenes, and I invite any concerns to be raised.
I find that most actors are hard-wired to say "yes." Not just "yes," but "yes, and…." You are trained to jump into most circumstances with trust and an open heart. But you should know that your "No" is very powerful. For instance, there's a clause in your SAG-AFTRA contract stipulating that you have the right to say no to a scene while you're in the middle of shooting, even if you've agreed to it and have signed a nudity rider. We can then compromise on the scene and continue shooting, or we can employ a double for you. The double can only do what's in your nudity rider, and the production can use the takes you've already shot. The new SAG-AFTRA 2020 agreement also affords you several other rights where this content is involved; it was written with the help of the industry's leading intimacy coordinators.
Make sure to check out my online course "How To Audition For Film and Television: Audition Bootcamp". You can view it on your laptop or your mobile device and your subscription gives you lifetime viewing privileges for this course. I'll be adding lectures throughout the year.
Warning: I grant permission to share my blog as written with no additions or deletions. Posting my blog is in no way an endorsement of another site unless you obtain my written consent.