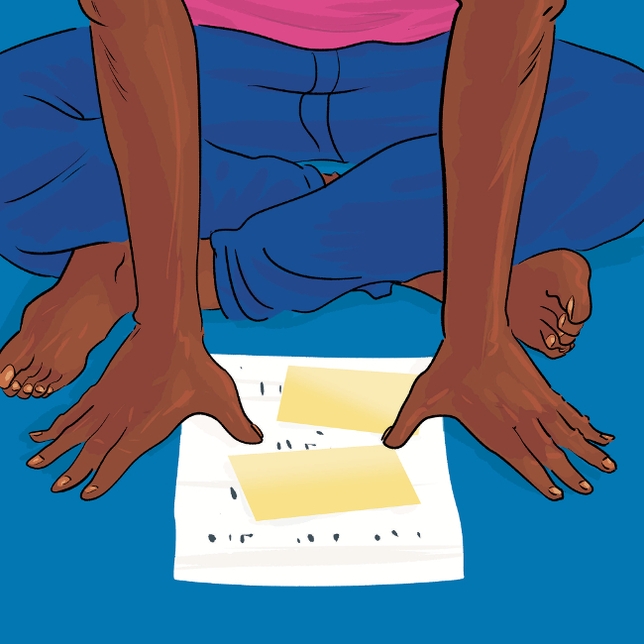 Illustration by Nick Bertozzi
If you haven't already signed up, my Audition Bootcamp in Los Angeles has a few spots left so grab yours and be ready for your upcoming auditions! Click here to apply.
By Marci Liroff
Have you ever received sides so marked up you can't make heads or tails of where your lines are? You end up so confused, your audition becomes fraught with massive page-turns and unintended bad timing.
When I'm casting a project, my office picks the scenes in order to capture a range of emotional moments for the character. We run those choices by our director, and sometimes the producer and studio casting department as well. Because there may be several characters within the chosen sides, we edit out some of the extraneous lines (or characters) so that the scene has a better flow and highlights your role.
You may have noticed that some casting offices make this a seamless process by editing in the screenplay program Final Draft. You receive sides that are easy to read, where you don't have to wade through a maze of words to find your lines.
Then there are the casting offices who just take a black Sharpie, cross out sections, and play "connect the arrows" with your lines. You end up hunting and pausing, trying to figure out where you come in.
I have a great fix for this: Go to your computer (or do it longhand) and rewrite the scene so all the blacked-out lines are gone from your page. Just write your parts and your scene partner's; this way you will have no distractions and no built-in pauses that shouldn't be there in the first place.
If something doesn't make sense because we've edited out a pertinent bit of information, make sure you ask questions to clarify what you need to know.
Another thing I see actors do too often is pause for the scene description. Remember: The scene description sets the stage, and is for the reader and actor to take note of, but not to play. If the screenwriter writes, "Tom walks into a humid room, his dog following close by," there's no reason for you to pause before reading your next line. The same goes when you have a page break—there are no page breaks in a real conversation, so why bring that into the middle of your scene? String your lines together, whether there's a page-turn or not.
You may wonder why we pick some of the most difficult audition scenes, such as scenes with action or blocking. We need to see how you'll handle the emotional shifts when the story's stakes are high. I suggest you ask, "How have you been blocking this scene?" rather than ask, "How do you want me to do this?" In my article "How to Handle a Physical Audition Scene," I explain in detail how to navigate this often difficult situation.
There are so many things you can do to help yourself in an audition and on set. Be aware of pitfalls along the way and take care of yourself!
Make sure to check out my new online course "How To Audition For Film and Television: Audition Bootcamp". You can view it on your laptop or your mobile device and your subscription gives you lifetime viewing privileges for this course. I'll be adding lectures throughout the year.
(Warning: I grant permission to share my blog as written with no additions or deletions. Posting my blog is in no way an endorsement of another site unless you obtain my written consent.)
Like this blog?
Click to tweet and share the love!
Save
Save
Save