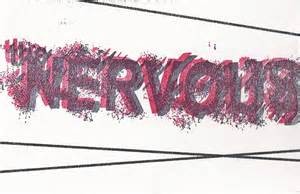 By Marci Liroff
In my Audition Bootcamp classes I take my students through what it's like to test at the network level. It usually scares the crap out of them. They sit there, agog – their faces in a state of shock and fear. I'm one of those people that like to know everything about an upcoming situation before I jump into it – typical type-A personality. I figure if I have all the Intel, I can deal with it easier. It seems to take a lot of the "what if" anxiety out of the equation. I hope this exploration of what testing for a pilot helps you too when you get the opportunity.
The Preread
First, you read for me. No one meets the creative team (producers, director, studio and network executives) unless I know their work or I've auditioned them before. If I like what you did in this audition, I'll bring you back to read for the producers and the director.
The Callback
If I like what you did in the preread, I'll bring you in to read for the producers and director. First, though, I'll have worked with you and given you notes based on my meetings with them (and with the network and studio) to ascertain what we're looking for. If you do well in this audition, we'll test you.
Testing for the Studio
Most pilots are produced by a production company (the studio) and aired on the network. First, you test for the studio. (Some studios are also networks, such as Amazon, Netflix, and Hulu.)
Since we want you to succeed we usually schedule a "work session" with our creative team to go through the scenes and make sure you're ready.
Meanwhile, business affairs will be negotiating with your agent. For the test, the contract states that you are on "hold" with the studio and network for the next seven to 10 days until we either release you or pick up your option. This puts you in "first position" with our pilot; you can't test for other projects because most networks won't let you test in second position.
Speaking of signing a deal, when you get to the studio test location you'll be met by a business affairs executive and about four pounds of paperwork (your contract) that you'll need to sign before testing. You'll be in a waiting area with three to four other people also testing for your role. It's all nice and congenial and there's a thick fog of tension in the air. While you're meant to be prepping for your big opportunity you have to sign your life away (well, only the next five years!).
You're asked to come into a small theater (think small screening room) or a conference room where the 20 or so executives are assembled to watch your audition. I'll be sitting at the front of the room to read with you. Or, the actor you're playing opposite will be there to read with you so we can see your chemistry. Even though these people want you to get the role, don't expect a lot of warmth emanating from them.
At this point you'll probably feel as if you've left your body and are looking down at your puny self. Resist this at all costs.
Remember what I told you about nervousness having the same physical sensation as excitement? Check out Jack Plotnick's superb video on YouTube to get back on track.
You read, you say thank you, and you return to the waiting room and your fellow actors. At this point I may stick my head out of the room and say, "Hey, Johnny, we'd like you to come back in again. And you two can leave." Yeah—it's that blunt. But don't overanalyze it. We might have loved what you did and want to see if Johnny can lighten up in the scene.
Testing for the Network
After your studio test, we narrow it down again. It's a similar situation—a different room plus even more executives. You need to stay calm, not choke, and do exactly what you did for the studio test. From this point we have however many days your agent negotiated to pick up your option.
Some TV networks and studios are taping their tests, which I think is better and less stressful for all concerned. Instead of coming in and testing live in the room at the studio and network, we'll tape your work session, get the perfect audition and take that in to the executives on a DVD. This way it's comparing apples to apples. We tend to do this for single camera shows, and still do live auditions for multi-cam shows.
If you make it to any of these tests and don't get the part, know you did your best and move on to your next audition. Pat yourself on the back that you got this far. It truly is amazing.
Do you like this article? Help spread the word!
Click to tweet below.