By Marci Liroff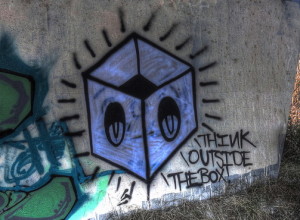 Photo credit: Alma 7:12
Have you ever gone on an audition, walked into the waiting room and found 10 actors there who were nothing like you? All different types? "Soup to nuts" as it were? I've heard actors tell it this way—"Clearly they had no idea what they're looking for. They had men, women, and six different ethnicities up for the same role!"
I'm going to let you in on a little secret. We're being creative. When I get a project to cast, first I go through my database and come up with lists for each role. These lists are part wish-lists, part reality lists (as in who we can actually get realistically), and part thinking outside the box and being creative.
I was casting the original "Footloose" movie and the role of the father called for a very charismatic, handsome, salt and pepper haired, Paul Newmanesque preacher. I thought, yes, that's good, but what about John Lithgow? I know, nothing like the character as written – but I had just seen him in "The World According to Garp" as a transsexual, and Brian DePalma's "Blow Out" playing a serial killer, and I thought, "This guy is brilliant! Wouldn't it be cool to see him play something completely different?" The director, Herbert Ross, looked at me as if I was crazy. I begged him to let him audition. Lithgow read one scene with me and Ross gave him the role in the room. I also did the same thing with the Chris Penn role. It was written as a handsome jock football player. I had just cast Penn in "All The Right Moves" and I was in love with his "bull in a china shop" quality. He auditioned and they liked him so much for the role they re-wrote it to fit his unique qualities.
Don't turn down an audition because you think you're not right for it. If we think you're right and are willing to give you a chance to audition, go for it. Remember, we know what's going on behind-the-scenes creatively. If you give a good audition but are ultimately not right for the role, two things can happen—we may re-conceive the role for you, or we'll remember you and bring you in for something else. Generally, go to any audition you get and knock it out of the park. I say generally, because there are exceptions to the rule. Sometimes you get an audition for a part you just can't seem to crack or you feel it's something you'd never be able to do due to it's sexual or violent content. Better to pass on the role. You don't want to give a bad audition because we will definitely remember it—and we have long memories! Come in and make it your own. A director I know said, "Tell me something about the character that I don't know."
I have so many stories about actors coming in for a role, not getting it, and getting another role because they made such a huge impression on us. It's good to know your "type" but you need to know that there are a lot of casting directors and filmmakers out there who love to take chances and cast against type. As an actor it's your job to interpret what's on the page and put your unique stamp on it.
Have you ever been cast against type? Or have you gone in for one role, and gotten another down the line because they loved what you did? Please share your stories.
Glad you're here!
Marci