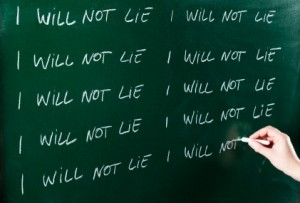 By Marci Liroff
I've been working in Hollywood one way or another (casting, producing, assistant at a top agency) for the last several decades. As you can imagine, I've seen A LOT and have some juicy stories; one more shocking than the next. Most of them I can't share until I write my book when I've long retired from the business because I'd never work again!
A few years ago I was casting a television pilot and looking for a 9 year old boy who uses a wheelchair in real life. It was an essential part of the role as it was based on the son of the lead actor who was starring in this real-life scripted pilot for NBC.
We had seen the few actor boys in Los Angeles who used a wheelchair, and set about doing a nationwide search for actor kids and civilians who would fit the part. Using my Social Media know-how and a press release, we got about 50 self-submitted auditions – pretty amazing considering how shallow that talent pool is. Part of this story ended up in my speech for the #140 Conference about Social Media. My story about casting this role starts about the 5:30 mark into the speech.
Simultaneous to our nationwide open call we started seeing non-actor kids based in Los Angeles who used a wheelchair. One nice looking 10 yr old boy came to audition and we wanted to get to know more about him. I like to talk to the actors coming in to read for me to get a sense of who they are. He talked about being adopted and how if he hadn't been adopted he'd probably be in jail. We laughed – he wasn't kidding. He won an acting contest and his parents sold their house in Florida to move out here so he could act. At this point he had already stolen our hearts. Then he did the scene. He was actually kind of good and we started getting really excited. When I'm casting a project and an actor comes in who seems to "get" what we're doing and grasps the character it's thrilling! When we're casting a difficult-to-find role working with non-actors, it's even more exciting to find someone who can handle all the aspects of the role.
We delicately asked all the kids how handicapable they were, because some could walk a little. That's when he told us he could walk. This kid then proceeded to get up out of the chair and tell us that his parents rented the chair and he can walk just fine. He had just sat out in our waiting room in a rented wheelchair with other kids who had mobility issues and faked it. I should have seen the red flag when he wheeled himself in in one of those GIANT hospital wheelchairs. All the other kids had those cool lightweight ones so that they could maneuver better.
I was gobsmacked, felt utterly manipulated, and after having just gone through 53 self-submitted auditions from kids across the country dealing with their real issues, I was very upset at his parents. He got up out of the wheelchair and walked out into the waiting room to greet his folks. You can't imagine the look on everyone's faces. I took his parents aside and calmly explained how inappropriate this was. Surely this wasn't the child's fault – his adults are supposed to watch out for him and teach him honesty and integrity.
Later on, my actress friend ran into the kid and his parents in the parking lot after her audition and started talking to the family. She sent me an email to say how "cool" she thought it was that he took such a risk and good for him. Since then I've asked a number of actor friends what they thought about this situation and I'm shocked to say that I get a 50/50 response. Half think it was reprehensible what this kid's parents did, and half think it was great!
What do you think? Faker or risk taker?
I'd love to hear your thoughts on this situation.  It's always good to share with the community. Leave a comment, share this blog with a friend.
Glad you're here!
Marci