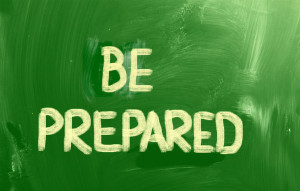 By Marci Liroff
I've seen actors win big at the table read, and I've also seen them get fired. It can be an exhilarating and dangerous place.
A table read is when actors sit around tables in a large room (or sometimes your living room!) and read through the script aloud. Each person plays a different role, and sometimes they play several roles. We have table reads for a few different reasons. When we're trying to get the project off the ground, we invite investors and put together our favorite actors to help sell the material. Sometimes the writers and the creative team need the screenplay read so that they can hear how it plays. They often invite other writers so that they can discuss it after and do a "punch-up" for dialogue or for comedy. When I'm casting a feature film or television project, we invite the newly cast actors to a table read for the creative team, along with the studio and network executives. These readings can be very scary for the actor—even if she's already been cast.
Years ago we had an all-star table read with the main actors, a superstar producer, the president of the studio, and all the executives, along with our director and writer. The hot young love interest of our lead female actor arrived wearing a baseball cap slung low over his eyes. I knew that he was somewhat new to this experience, so I suggested that he take off his cap when we did the reading so that we could see his face. Our director also told him to take off his cap and spoke to each actor to make sure they acted at "performance" level during the read-through. Our producer had some of the best weekly read-throughs on his series, so we knew his expectations would be huge.
Sure enough, our guy didn't heed our advice, kept his hat on, and mumbled through the script at half-volume. Not only could you not hear him, he was basically just reading the lines—no intention or character choices. I think fear gripped him. Sadly, I knew he'd be replaced by the end of the day and started going through my mental Rolodex for choices to cast instead. As I suspected, the producer and director came up to me afterward and asked me with whom we'd replace him.
Another actor I asked to help us out at a table read made disparaging comments about the material in front of the writers, studio executives, and producers. She was not asked back and will most likely never be hired there again.
On another film, we weren't fully cast but we staged a table read to hear if the material was working, using all the actors we had cast thus far. It was voiceover for animation, and one role was particularly difficult to cast. I knew we weren't going to persuade the actor I wanted to audition for the part; I couldn't get the studio to just make him a straight offer. I convinced the actor and his agent to take a leap of faith and help us out with our table read—knowing that if everyone liked him he would probably end up getting the part. Sure enough, he was brilliant and they offered him the role.
So many things can be tricky on a film. You always want to serve the material and be your very best. You never know.
Make sure to check out my new online course "How To Audition For Film and Television: Audition Bootcamp". You can view it on your laptop or your mobile device and your subscription gives you lifetime viewing privileges for this course. I'll be adding lectures throughout the year.
Please share your comments/stories on table reads. We'd love to hear your experiences
Glad you're here – Marci